None of us like to think about skin cancer, but a bit of forethought can help to prevent this common affliction. May is Skin Cancer Awareness Month, so please take the time to learn more about skin cancer prevention. An estimated 7,990 people will die of melanoma in 2023. So don't put yourself at risk.
Over 80,000 cases of skin cancer are diagnosed in Canada each year, with more than 5,000 being melanoma, the deadliest form of skin cancer. The Skin Cancer Foundation has approved window film as an effective measure for prevention.
How does window film protect you from skin cancer?
The sun's rays are potent, even during winter months. UVA and UVB rays damage our skin when we're outside without appropriate protection. Unfortunately, this same damage occurs when we are inside. You may have seen the effects of these rays on your belongings and furnishings. If left in a sunny spot, items can become faded and worn-looking. Lift an old rug, and you will see how dramatic this effect can be! Our skin goes through a similar process, although it is, unfortunately, harder to see the effects until severe damage occurs.
UV window film is the indoor equivalent of sunscreen, protecting you and, as a bonus, your belongings from the ravaging effects of the sun. A micro-thin film will shield your home, blocking out up to >99% of the sun's UV rays. Window film can be fitted to any glass surface.
Will any window film work?
Not all window films are created equally, and there are many types of window film available, from frosted to privacy. The Skin Cancer Foundation has a comprehensive list of the only films they recommend as a tool to reduce your risk of skin cancer. We carry approved films and are experienced fitters. Please don't be drawn in by less effective films.
Who is likely to get skin cancer?
With more than 80,000 cases of skin cancer diagnosed each year in Canada, no one can classify themselves as risk-free, but some groups should be more concerned with risk reduction. These include:
People who use indoor tanning beds or frequently have a sunburn (Having five or more sunburns doubles your risk for melanoma)
People with a family history of skin cancer
People with atypical moles
People with very fair skin
People with red hair
People who have had organ transplants
We're passionate about prevention
Regular readers will know that this isn't a one-off for Maritime Window Film Specialists. We are passionate about highlighting the dangers of skin cancer and how our high-quality film can help. If you want to learn more about what you can do to reduce your family's risk, please check out our articles from previous years.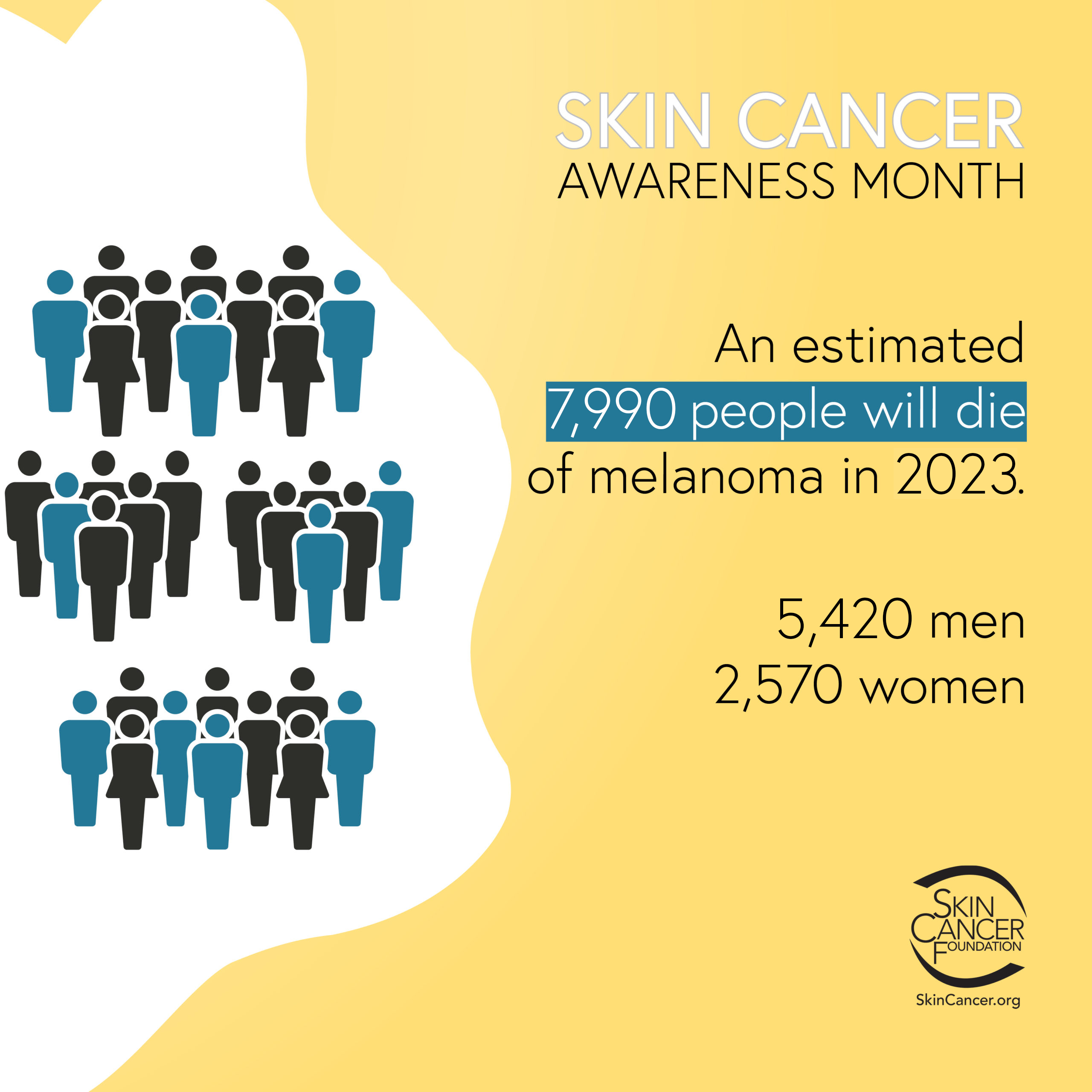 Related content:
Can you get skin cancer through a window?
How to protect your loved ones inside and out
Click here for a free resource on skin cancer prevention from the Skin Cancer Foundation.
Why Maritime Window Film Specialists?
We're family-owned and family-centric, with more than 40 years of experience. We are proud to fit Skin Cancer Foundation-approved window film to homes and businesses throughout Atlantic Canada. Our window film provides powerful year-round protection wherever you need it, designed to keep you and your loved ones safe and sound.
To discuss UV window film for your home or business, click here.
Think window film; think Maritime Window Film Specialists.