The Maritimes' leader in window film for over 40 years
With locations in both Moncton, New Brunswick and Halifax, Nova Scotia, Maritime Window Film Specialists specialize in a variety of window films including solar control window film, decorative frost, safety film, graphics and vinyls for
residential
and
commercial
applications. We help home owners reduce the heat and glare while minimizing fading. We help business owners achieve custom and professional office spaces and storefronts. We offer unique privacy options as well as safety solutions for homes and businesses alike. With over 40 years experience working with window films, our professional and knowledgeable staff will find the best films available to meet your needs.
Nous sommes un chef de file en pellicule pour fenêtres depuis plus de 40 ans dans les provinces maritime. Avec des emplacements à Moncton, au Nouveau-Brunswick et à Halifax, en Nouvelle-Écosse, Maritime Window Film Specialists se spécialisent dans une variété de pellicules pour fenêtres, y compris les pellicules solaires, décoratives, de sécurité, graphiques et les vinyles pour les applications résidentielles et commerciales.
Nous aidons notre clientèle à réduire la chaleur et l'éblouissement tout en minimisant la décoloration. Nous aidons notre clientèle d'entreprise à réaliser des espaces personnalisées et professionnelles.
Avec plus de 40 ans d'expérience dans le domaine des pellicules pour fenêtres, notre personnel professionnel et compétent trouvera les meilleures pellicules disponibles pour répondre à vos besoins.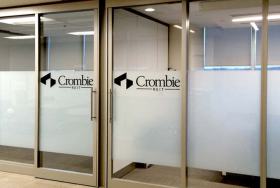 Logos & Decals
We can also create signage for many applications such as business entrance logos on doors & windows, custom window sticker decals, employee names & titles applied to sidelights, doors & walls. Window barrier strips to help prevent accidentally walking into clear glass entrances & doors.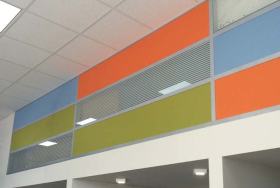 Decorative
Custom decorative window films are fast becoming very popular in modern design when it comes to creating privacy with art or branding in the corporate and business world. We work with architects, designers, business owners & home owners to help create spectacular design effects using various types of frosted, opaque & clear films that we can add colour graphics and cut out designs, adding privacy, beauty and style.
COVID 19 Policy
Maritime Window Film Specialists is closely monitoring the development of Covid 19. We will continue communicating best practices and strategies that have been adopted during this time to prevent the spread of Covid 19, while continuing to provide service to residential clients. To Be Able to Access Residence:
- No person within the household has travelled outside the province or country within the past 14 days (or contact with someone that has)
- No person within the household has active symptoms of Covid 19 (symptoms include cough, fever, shortness of breath)
Preventative Measures:
- Pre-screening questionnaire to determine health and travel (for client as well as installer)
- Temperature of Installer to be taken morning of installation (must be less than 38 degrees)
- Handwashing/Sanitizing prior to entry into residence. As well as when leaving residence. (sanitizer to be provided in vehicle)
- Disinfectant wipes in vehicle to wipe down tools and common areas
- Practice Social Distancing within the home. Mask to be worn by installer and client if distancing is not possible
Maritime Window Film Specialists suit de près les mises à jour du développement de la Covid 19. Nous continuerons de communiquer nos mesures de prévention et stratégies adoptées pendant cette période, pour empêcher la propagation de la Covid 19, tout en continuant à fournir des services à notre clientèle résidentielle.
Pour être en mesure d'accéder à la résidence:
- Aucune personne au sein du ménage ne doit avoir voyagé à l'extérieur de la province ou du pays, au cours des 14 derniers jours (ou n'a été en contact avec une personne qui a reçu un diagnostic de COVID
- Aucune personne au sein du ménage ne présente de symptômes actifs (fièvre, essoufflement)
Mesures préventives:
- Questionnaire pour déterminer l'état de santé et les déplacements (pour le client comme pour l'installateur)
- La température de l'installateur est pris le matin de l'installation (doit être moins de 38 degrés)
- Le lavage des mains / désinfection avec gel hydroalcoolique avant l'entrée en résidence, ainsi que lors de la sortie.
- Lingettes désinfectantes dans le véhicule pour essuyer les outils et les espaces communes.
- Contacts physiques restreints, les employés maintiennent une distance d'au moins deux mètres entre eux et avec la clientèle. Port du masque par l'installateur et le client si la distance de deux mètres n'est pas possible.