COVID 19 Policy
Residential Clients
Maritime Window Film Specialists is closely monitoring the development of Covid 19. We will continue communicating best practices and strategies that have been adopted during this time to prevent the spread of Covid 19, while continuing to provide service to residential clients. To Be Able to Access Residence: - No person within the household has travelled outside the province or country within the past 14 days (or contact with someone that has) - No person within the household has active symptoms of Covid 19 (symptoms include cough, fever, shortness of breath) Preventative Measures: - Pre-screening questionnaire to determine health and travel (for client as well as installer) - Temperature of Installer to be taken morning of installation (must be less than 38 degrees) - Handwashing/Sanitizing prior to entry into residence. As well as when leaving residence. (santizer to be provided in vehicle) - Disinfectant wipes in vehicle to wipe down tools and common areas. - Practice Social Distancing within the home. Mask to be worn by installer and client if distancing is not possible.
The Maritimes' leader in window film for over 40 years
With locations in both Moncton, New Brunswick and Halifax, Nova Scotia, Maritime Window Film Specialists specialize in a variety of window films including solar control window film, decorative frost, safety film, graphics and vinyls for residential and commercial applications. We help home owners reduce the heat and glare while minimizing fading. We help business owners achieve custom and professional office spaces and storefronts. We offer unique privacy options as well as safety solutions for homes and businesses alike. With over 40 years experience working with window films, our professional and knowledgeable staff will find the best films available to meet your needs.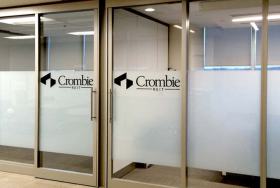 Logos & Decals
We can also create signage for many applications such as business entrance logos on doors & windows, custom window sticker decals, employee names & titles applied to sidelights, doors & walls. Window barrier strips to help prevent accidentally walking into clear glass entrances & doors.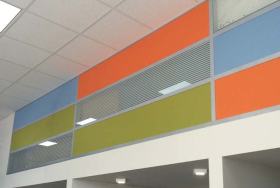 Decorative
Custom decorative window films are fast becoming very popular in modern design when it comes to creating privacy with art or branding in the corporate and business world. We work with architects, designers, business owners & home owners to help create spectacular design effects using various types of frosted, opaque & clear films that we can add colour graphics and cut out designs, adding privacy, beauty and style.