The Maritimes' leader in window film for over 40 years
With locations in both Moncton, New Brunswick and Halifax, Nova Scotia, Maritime Window Film Specialists specialize in a variety of window films including solar control window film, decorative frost, safety film, graphics and vinyls for
residential
and
commercial
applications. We help home owners reduce the heat and glare while minimizing fading. We help business owners achieve custom and professional office spaces and storefronts. We offer unique privacy options as well as safety solutions for homes and businesses alike. With over 40 years experience working with window films, our professional and knowledgeable staff will find the best films available to meet your needs.
Nous sommes un chef de file en pellicule pour fenêtres depuis plus de 40 ans dans les provinces maritime. Avec des emplacements à Moncton, au Nouveau-Brunswick et à Halifax, en Nouvelle-Écosse, Maritime Window Film Specialists se spécialisent dans une variété de pellicules pour fenêtres, y compris les pellicules solaires, décoratives, de sécurité, graphiques et les vinyles pour les applications résidentielles et commerciales.
Nous aidons notre clientèle à réduire la chaleur et l'éblouissement tout en minimisant la décoloration. Nous aidons notre clientèle d'entreprise à réaliser des espaces personnalisées et professionnelles.
Avec plus de 40 ans d'expérience dans le domaine des pellicules pour fenêtres, notre personnel professionnel et compétent trouvera les meilleures pellicules disponibles pour répondre à vos besoins.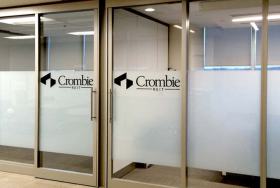 Logos & Decals
We can also create signage for many applications such as business entrance logos on doors & windows, custom window sticker decals, employee names & titles applied to sidelights, doors & walls. Window barrier strips to help prevent accidentally walking into clear glass entrances & doors.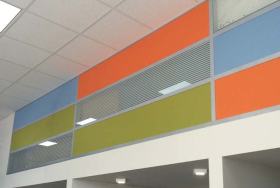 Decorative
Custom decorative window films are fast becoming very popular in modern design when it comes to creating privacy with art or branding in the corporate and business world. We work with architects, designers, business owners & home owners to help create spectacular design effects using various types of frosted, opaque & clear films that we can add colour graphics and cut out designs, adding privacy, beauty and style.