Every homeowner has experienced the sometimes-extreme effects that sunlight can have on your home furnishings and treasured items. One of the most easily seen benefits of window film is the dramatic reduction of fading.
An idly placed book in a sunbeam can quickly become faded, a favorite cushion in a comfy window-facing chair can look startlingly different when you turn it over. If you have ever had to think twice about where to place your bookcase to protect your books, window film is the answer.
The true cost of fading
Window film reduces fading, but you may not be aware of how or why this should matter to you. Fading is the visual discoloration that occurs on objects and fabrics that have prolonged and unprotected exposure to the sun. It can lead to costly replacements which are easily avoidable.
Furniture
Finding that matching piece of furniture is never easy, and if one piece is more sun-exposed than the others, you may find it loses its appeal quickly. A piece that once completed your décor can fade, leaving it a different and unmatching shade from your other pieces.
Mismatching furniture can eventually lead to the replacement of pieces. Window film is a cost-effective alternative that keeps your furniture in its original state for longer.
Soft Furnishings
Furnishings are so often bought to complement or match each other, and as such, the particulars of the shade can make a dramatic difference to your room's overall aesthetic. If you have one chair, and therefore set of cushions, more window-facing, over time, you will end up with a set that no longer matches.
There is nothing more frustrating than replacing a whole set of cushion covers or a rug because a small part is discolored. Benefit from window film in your home – replace soft furnishings when you want to, not because of fading.
Floors
Whether your flooring is wood or carpet, it too can become faded from the sun. If you have spent time and money on a hardwood floor or just fitted a new carpet, keep it looking its best. Your flooring was likely a sizeable investment and as such, you should protect it.
Window film fading protection will keep it looking its best for years to come, with a continuous color throughout.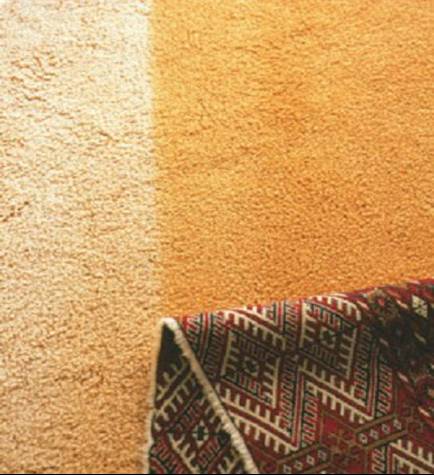 A dramatic case of carpet fading
Treasured items
Whether you are a bibliophile, an avid art collector or simply have a bright toy-filled nursery for your child, we all naturally put our treasured items in the best light. Leaving these items on the windowsill or on shelving that faces the sun can irrevocably destroy the items we love most.
You can keep your items safe by strategically placing them in places the sun doesn't reach, but by installing window film, fading becomes a thing of the past, allowing you to showcase the items you truly love.
For more facts about fading, please read this brochure.
Why Maritime Window Film Specialists?
Maritime Window Film Specialists is a family-owned business with more than 40 years' experience. We serve New Brunswick, PEI and Nova Scotia and have a wide array of film and glass solutions to suit every home and business. Window films have changed a lot since we began, but our dedication to providing top quality products with a smile on our face has not.
To discuss your window film options and the benefits for your home, get in touch with our team.
Think window film; think Maritime.