UV PROTECTION
If you are concerned about the effects of relentless UV light on your soft furnishings, artworks and books, solar film can dramatically reduce the effects of fading. That same UV light is also affecting your family's skin. Solar film is the indoor equivalent of sunscreen and is approved by the Skin Cancer Foundation.
Plentiful sunlight brings brightness to our homes and happiness to our families. We are all aware of the damaging effects of UV on our skin outside of the home but few of us think about the effects on us when we are indoors. And it's not just our skin; furniture, artworks, books and more all suffer visible signs of fading, which is a direct consequence of UV exposure.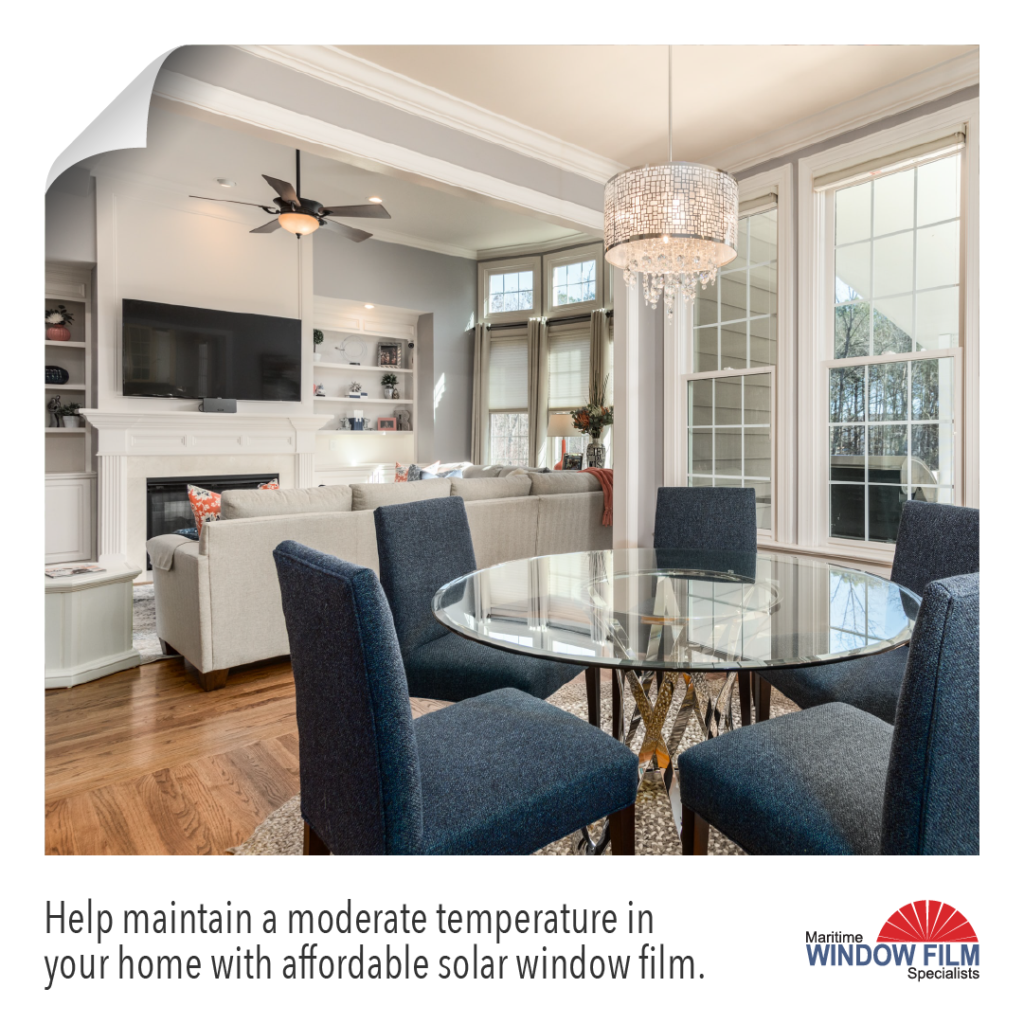 Book a free consultation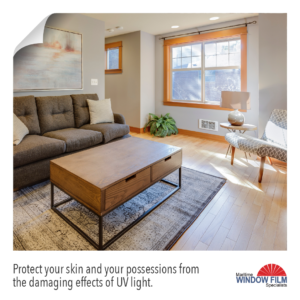 Book a free consultation

Added benefits of solar film for your home
Solar film is effective at reducing heat build-up from direct sunlight. This is increasingly becoming a concern for Canadians during our frequent heatwaves, and with the reduction in air conditioning needed, solar film can save you money.
Additionally, solar film can help reduce escaping heat generated in your home, helping you maintain a more moderate temperature year-round, and again, potentially reducing the costs involved.
With a variety of shades available, solar film can suit any home. Our clearest films are hard to detect once installed as they are practically transparent. If you are looking to manage more intense sunlight, you may want to opt for a darker film. We can talk you through the best options for your space.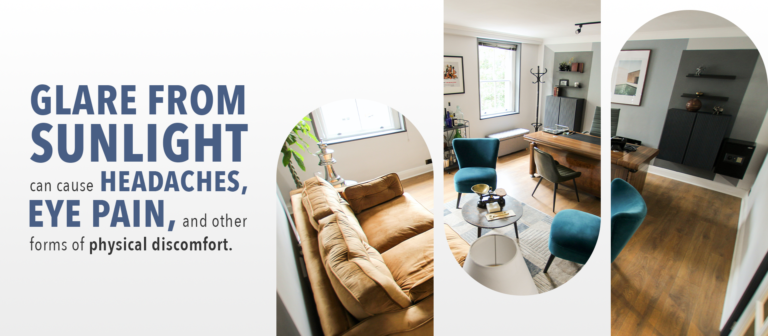 At Maritime Window Film Specialists, we know window film and we love talking about it!
No matter what the size or scale of your next project is, we can ensure you are exploring all available options for your space to save costs, increase comfort & security, and add custom design.
Toll-free: 1-800-667-8468 (Maritimes)
Tel: (506) 855-0855
Email: info@maritimewindowfilm.ca
Maritime Window Film Specialists
Head Office: Moncton, New Brunswick • Nova Scotia Office: Halifax, Nova Scotia