DAYTIME PRIVACY
If you are working in a home office or are simply home more during the day now, daytime privacy may be one of your top concerns. Window film can provide a cost-effective solution for day and night privacy.
There's nothing better than living in a friendly neighbourhood, but if you have transitioned to a home office or are spending more time at home, you might start feeling your neighbours are a little too close for comfort. You could put up blinds or close the curtains, but privacy film is a solution that can keep your room bright while giving you the privacy you crave.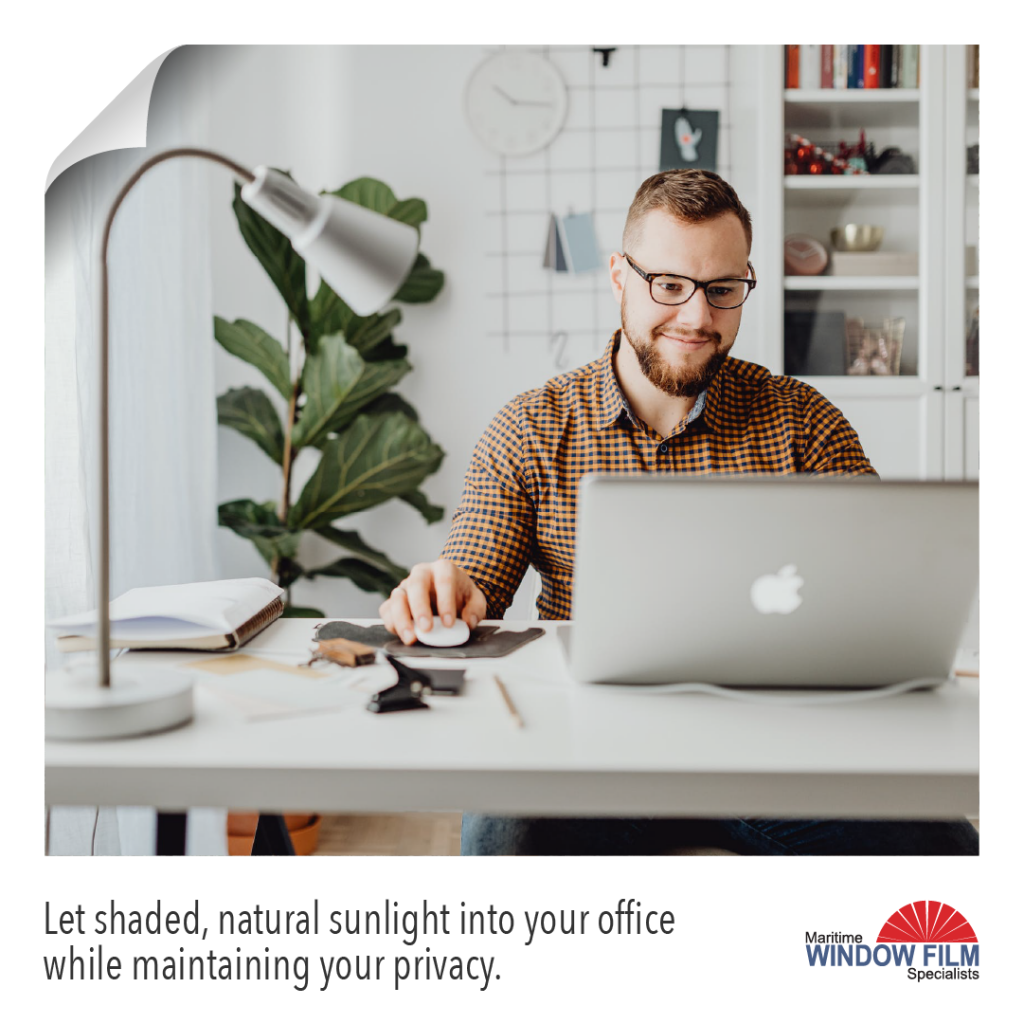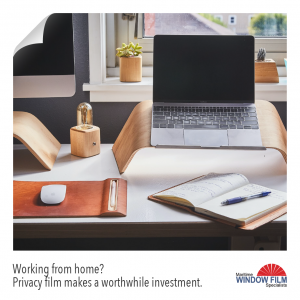 Added benefits of privacy film for your home office
Many of us relocated to a home office space that was previously a spare room, a bedroom or a dining room. These spaces weren't originally intended to be work-from-home spaces and as such, probably need a helping hand to help combat privacy issues, heat buildup and glare.
Bright sunlight brings a positive vibe to your working space in the short term but when you are working for prolonged periods, you may find your room becomes unbearably heated or that glare from the sun makes working at a computer difficult.
You could turn on your air-conditioning and re-organise your furniture, but privacy film is a simpler and more complete solution. It is the best window film for day and night privacy, transforming your home instantly.
At Maritime Window Film Specialistswe know window film and we love talking about it!
No matter what the size or scale of your next project is, we can ensure you are exploring all available options for your space to save costs, increase comfort & security, and add custom design.
Toll-free: 1-800-667-8468 (Maritimes)
Tel: (506) 855-0855
Email: info@maritimewindowfilm.ca
Maritime Window Film Specialists
Head Office: Moncton, New Brunswick • Nova Scotia Office: Halifax, Nova Scotia

Contact us for your free consultation!